When it comes to traveling, the quality of your luggage can make or break your trip. Having reliable, sturdy, and easy-to-maneuver luggage is critical for any journey, and settling for substandard brands could lead to a host of travel nightmares. In this article, we're going to shed light on some of the worst luggage brands on the market — those notorious for poor quality, lackluster durability, and disappointing customer service. Our aim is to help you make informed decisions and avoid potential luggage pitfalls. Let's get started.
The Criteria For Judging Luggage Brands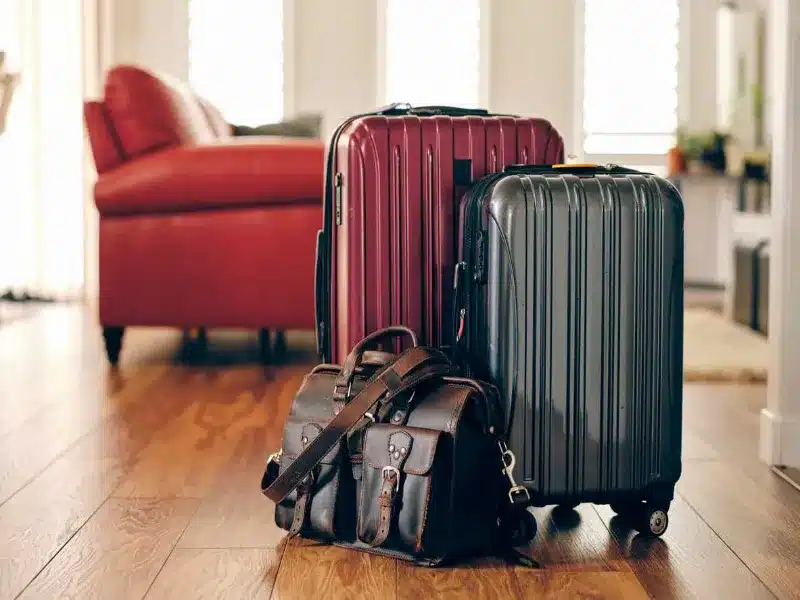 Before we dive into the worst luggage brands, it's important to establish the criteria we'll use to evaluate them. To determine what makes a luggage brand 'the worst,' we'll consider factors such as:
Durability: How well does the luggage hold up over time? Does it easily succumb to wear and tear?
Quality of Materials: Are the materials used in construction sturdy and resistant to damage?
Warranty and Customer Support: Does the brand stand behind its products with a reliable warranty and responsive customer service?
Price vs. Value: Is the luggage reasonably priced for the quality it offers, or is it overpriced for what you get?
User Reviews: We'll take into account the experiences of actual customers who have purchased and used luggage from these brands.
Evaluating Luggage Quality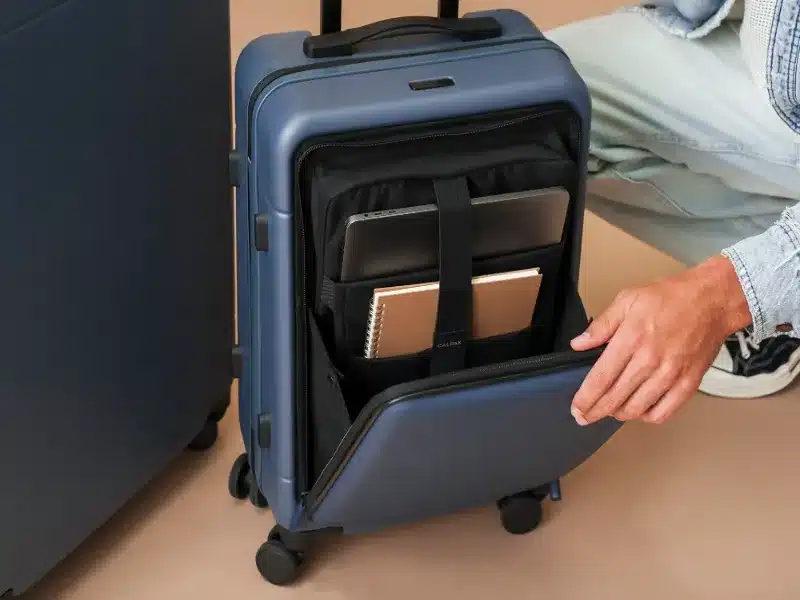 Evaluating luggage quality is an essential step before making any travel-related purchase. The durability of the material, the strength of the zippers, the ease of maneuverability, and the reliability of the handles are all crucial points of consideration. Luggage made from high-quality materials such as ballistic nylon or polycarbonate is typically more durable and resistant to wear and tear.
Zippers should be heavy-duty and smooth to operate, while the handles should be sturdy and comfortable to grip. Furthermore, luggage with four-wheeled spinners tends to provide a better maneuverability experience. Remember, good quality luggage is an investment that enhances your traveling experience.
Brand's assurance of quality
When evaluating luggage, make sure to look for the brand's assurance of quality and performance.
When it comes to safety, checked alcohol packaging must be taken into account when selecting a piece of luggage. Hard-shelled suitcases with reinforced corners are often best for protecting checked alcohol bottles and fragile items from damage that can occur during transit. Additionally, water-resistant fabrics and materials can help protect your items from unexpected spills or moisture.
When looking for luggage to check alcohol bottles, be sure to read product reviews and ratings carefully. This is essential in order to ensure that you are getting a quality piece of luggage that meets both your needs and your budget. Additionally, it's important to consider the weight limits set by airlines—especially when checking several bottles of alcohol.
Luggage Quality And Safety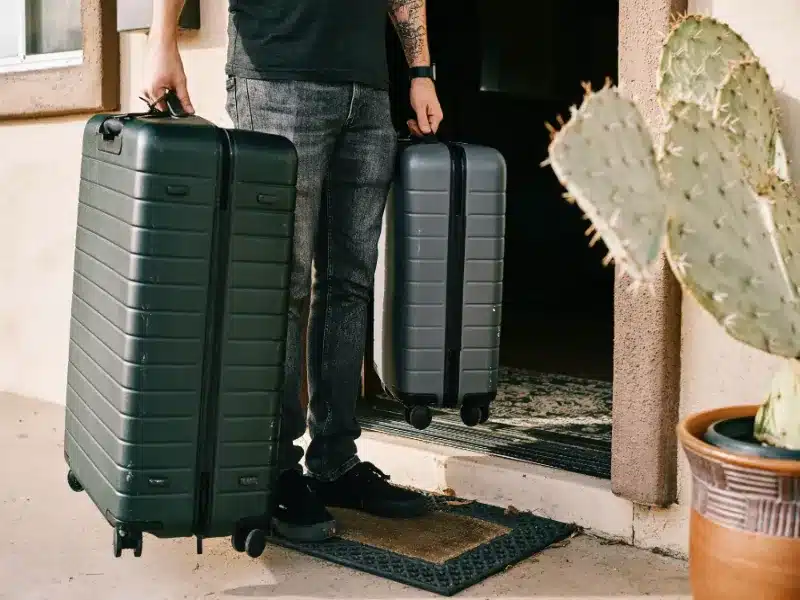 Overall, evaluating luggage quality and safety is essential to ensure that you are getting the best possible product for your money. Be sure to assess each aspect thoroughly in order to determine which type of luggage meets all of your requirements. With a little research and some careful consideration, you can find the perfect piece of luggage for your needs. For added peace of mind, look for companies that offer a satisfaction guarantee and money-back policy.
This way, if you are not satisfied with your purchase, you can return it hassle-free. Additionally, check to see if the company offers any warranty or repair services in case of unexpected damage. With these extra assurances, you can be sure that you are getting a quality piece of luggage that is reliable for all your travel adventures.
By taking the time to research and evaluate various pieces of luggage, you can find the perfect one for your needs. With the right combination of features and materials, you'll be prepared to travel in style!
The Downside of Discount Luggage
While discount luggage may be tempting due to its affordability, it often comes with a variety of issues. The materials used are often of a lower quality, resulting in a product that is not as durable or long-lasting as its more expensive counterparts. Zippers may break, handles may snap, and wheels may fall off after only a few uses.
Furthermore, discount luggage often lacks the convenient features of higher-priced options, such as built-in locks, multiple compartments, or expandable storage. In the end, the money you 'save' by purchasing discount luggage could end up being spent on replacements or repairs.
Additionally, discount luggage may lack features like adequate padding, secure locks, or convenient compartments, that are typically found in higher-end models. Therefore, the initial cost savings may ultimately be offset by the need for frequent replacements or repairs.
Furthermore, discount luggage may not be eligible for a warranty and may also have fewer options for repair or replacement. In the end, it's important to consider whether saving money on a lower quality product is worth the trade-off in performance and functionality.
Another important factor to consider when purchasing discount luggage is the risk of inadvertently buying counterfeit or stolen items.
Counterfeit items have recently become more commonplace, and it's hard to distinguish them from genuine products. Therefore, buyers should be wary of suspiciously low prices and should always check for product authenticity from the manufacturer before making a purchase. Additionally, if luggage is being sold at extremely discounted prices by an unknown party, it could be stolen property and therefore illegal to buy or possess.
Quality Luggage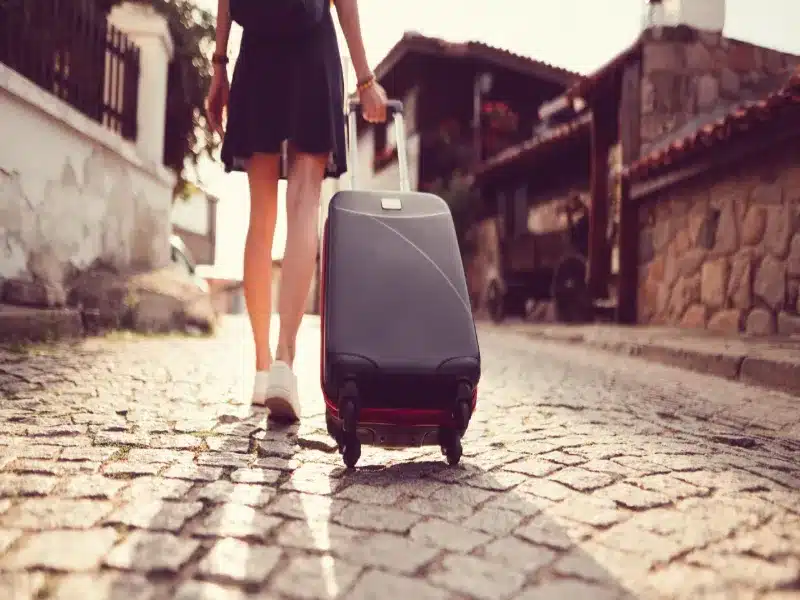 So it pays to invest in quality luggage, as it will ultimately save you time and money in the long run.
Additionally, when shopping for luggage, be sure to purchase one that fits your needs. If you are a frequent traveler with a lot of items to store, opt for a larger piece of luggage with plenty of compartments and pockets. Conversely if you are a light traveler, you can go with a smaller piece of luggage. Consider the features and size before making your purchase, as this will ensure that you get exactly what you need in order to fit all your belongings.
There is also the matter of style to consider when shopping for luggage- after all, it is an accessory! Choose a color or pattern that reflects your personality and stands out from the rest. This way, you can easily spot it in a crowd of bags and avoid unnecessary confusion at baggage claim.
Overall, it is important to take time when selecting luggage to ensure that you purchase something that will meet all your needs and last for many trips to come. Investing in quality luggage upfront not only saves you money in the long run, but also ensures that your travels are as convenient and stress-free as possible.
The Return Policy Of Luggage Store
Furthermore, it is wise to check the return policy of any luggage store before making a purchase. This way, if there happens to be an issue with the product or you find it was not what you expected, you can easily exchange it for something more suitable. With a good return policy, you can be sure to find the perfect luggage for your upcoming travels.
By taking the time to evaluate all aspects of luggage before making a purchase, you will be able to get the most value from your investment. Quality materials and features ensure that your luggage will withstand wear and tear while still looking stylish and unique. Investing in quality luggage is the best way to guarantee a pleasant and stress-free travel experience.
Five Worst Luggage Brands To Avoid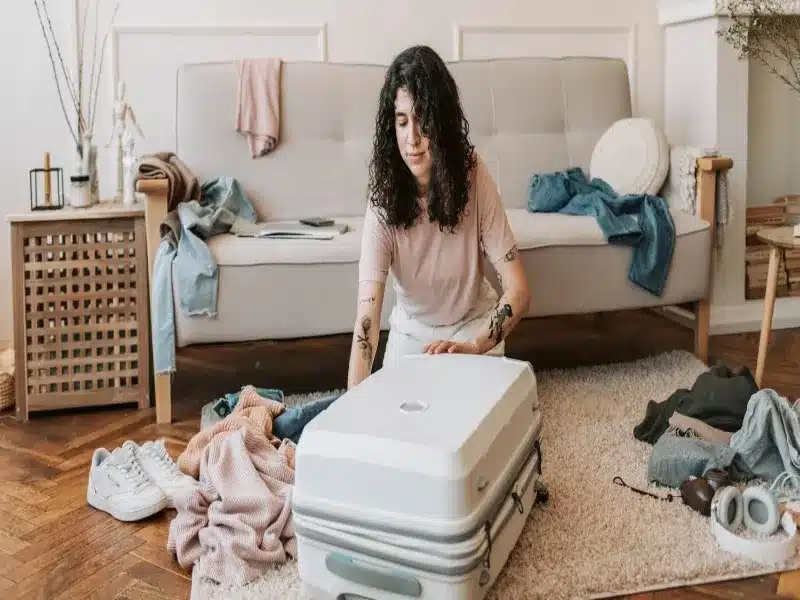 When traveling, the last thing you want to worry about is the reliability of your luggage. Several brands have gained notoriety for their subpar quality and should be avoided. Here are five of the worst luggage brands based on customer reviews and expert opinions:
Cheap Luggage Co
Despite their attractive pricing, their products often suffer from poor manufacturing and durability issues, with many customers reporting broken handles and zippers within a few uses.
Therefore, it is important to ensure that all Cheap Luggage Co products go through a rigorous quality control check and meet our strict standards for checked alcohol packaging.
At Cheap Luggage Co, we are dedicated to providing the best possible product for our customers. All of our checked baggage solutions undergo multiple rounds of testing by experienced engineers to make sure they provide longevity and durability
Unreliable Travel Gear
This brand has received numerous complaints about its customer service and failure to honor their warranty, making it a risky investment for travelers. It's important to understand the implications of buying travel gear from this company, and what kind of quality you can expect in return. In addition to poor customer service, they have also been known to make faulty or unreliable products.
From backpacks that come apart at the seams to zippers that break easily, it's a good idea to take extra care when examining the quality of their products. Be sure to read customer reviews and check out forums for feedback on a particular item before making a purchase. To be extra safe, inspect all major components of any travel gear you're considering buying from this company, and make sure it meets your standards.
Easy Break Suitcases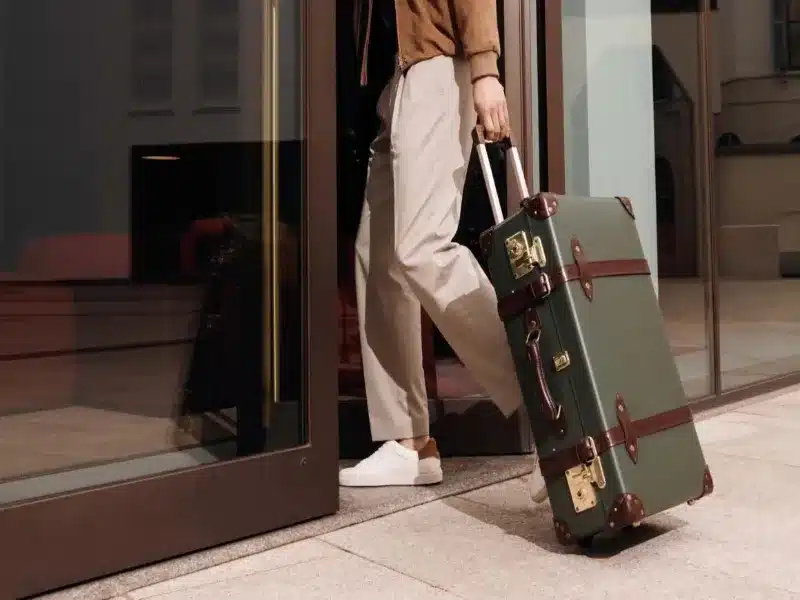 As the name suggests, these suitcases have a propensity to break, particularly the wheels and handles, making it a vexing choice for frequent travelers. But there is another factor to consider – the checked alcohol packaging.
If you're flying with a bottle of wine or other spirit, make sure to wrap it up properly in order to prevent any breakage. While some airlines allow passengers to bring on board their own alcoholic beverages, only if they are securely packed and sealed in special checked alcohol packaging can they be checked in.
These special containers are sealed and designed to prevent any liquid leakage during the flight, as well as protect the container from breakage or shattering due to air pressure changes.
Fast Wear-and-Tear Bags
These bags have a reputation for their quick wear-and-tear. Although they're initially stylish, they quickly lose their charm with their colors fading and materials tearing. But, they still remain an affordable choice for carrying and protecting your alcoholic beverages. Available in a variety of colors and sizes, these bags are perfect for keeping alcohol safe and secure during transport. They're also often used as gift bags or to store bottles of wine. When shopping for checked alcohol packaging, look no further than these fast wear-and-tear bags!
Poorly Built Luggage Inc
This brand's luggage often fails to stand up to the rigors of travel, with many customers reporting structural failures in a short period. The company is now addressing these concerns with improved materials and construction techniques for their luggage.
To ensure customers are getting the best quality possible, all of Poorly Built Luggage Inc S products come with a seal of approval that is easily visible on the outside of the product. This seal provides assurance to potential buyers that they can trust in the durability and reliability of these products. Furthermore, a strict quality control process is implemented to ensure all products are produced to the highest standards before they leave the factory.
Detailed Analysis of Each Worst Brand
Cheap Luggage Co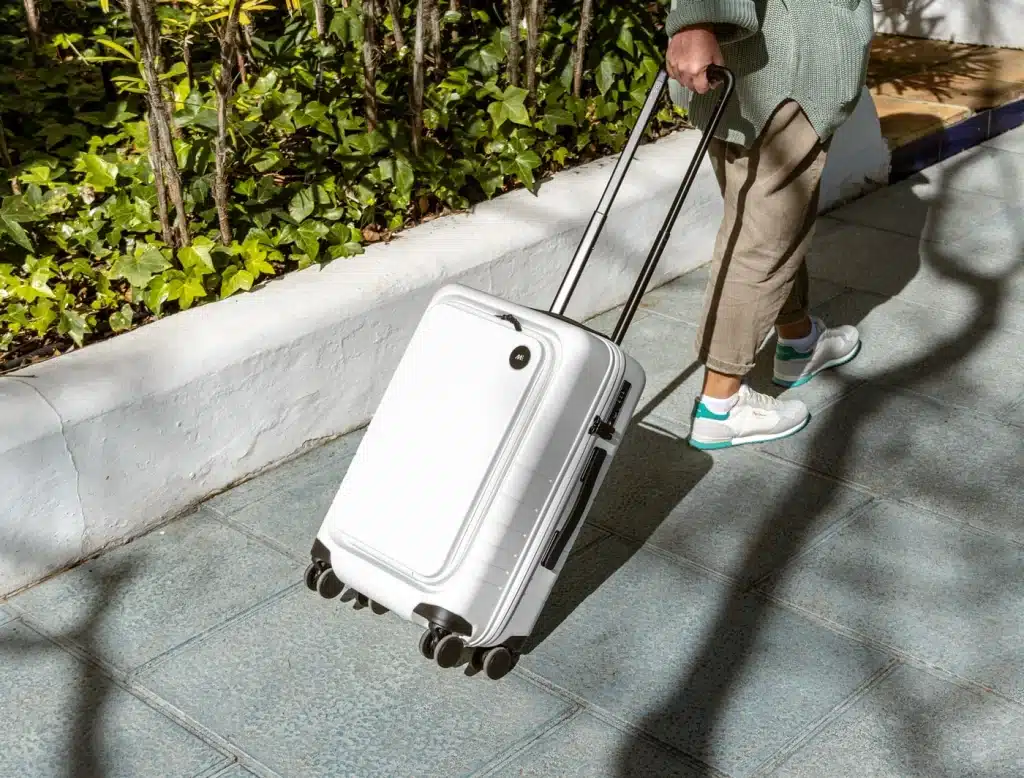 Despite its considerable marketing efforts, it has repeatedly failed to deliver reliable travel gear products. Consumers often complain about the poor durability of their backpacks, as the zippers tend to fail within a short period of usage. Additionally, their tent products have shown significant flaws in waterproofing, making them undependable in adverse weather conditions.
Unreliable Travel Gear
Unreliable Travel Gear's travel gear has been consistently rated poorly due to its substandard material quality. Their hiking boots, in particular, have been critiqued for their poor sole longevity. Even the thermos products, which are supposed to keep liquids hot or cold for extended periods, have disappointed users due to their inadequate insulation properties.
Easy Break Suitcases
Easy Break Suitcases's products are characterized by their lack of ergonomic design. Customers find their luggage bags cumbersome and heavy, which significantly reduces ease of travel. Furthermore, their camping equipment like sleeping bags and hammocks have been reported to lack comfort, thereby compromising the overall outdoor experience.
Fast Wear-and-Tear Bags
Fast Wear-and-Tear Bags is notorious for their poor customer service, which compounds the dissatisfaction caused by their subpar travel gear. Instances of faulty trekking poles and a lack of assistance in addressing these issues have led to a significant decrease in customer loyalty for this brand. The utility knives they offer also lack durability, often failing when used in rugged outdoor conditions.
Each of these brands, while they may have some redeeming features, have significant areas for improvement. It's vital for consumers to thoroughly research and consider these factors when investing in travel gear.
Customer Complaints and Reviews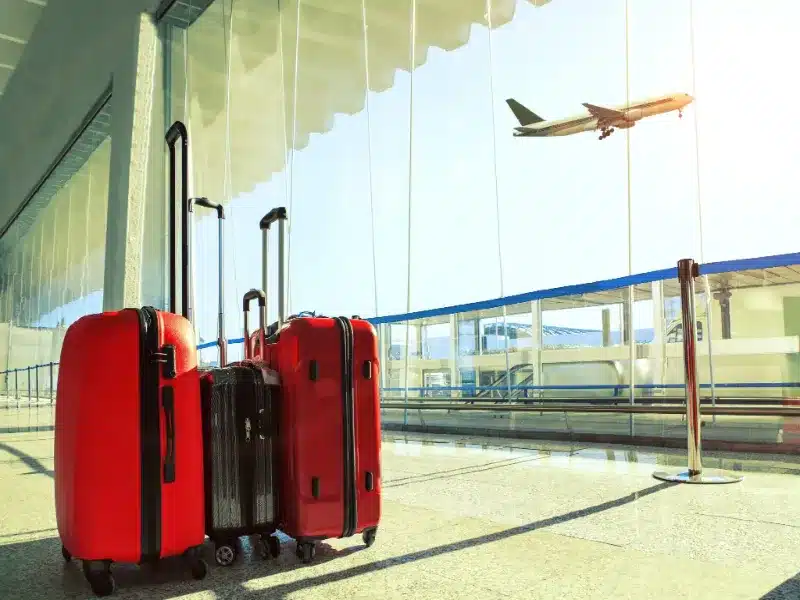 Customer complaints and reviews provide invaluable insights into luggage brands that fail to meet expectations. Users frequently report issues with zippers breaking, inconsistent wheel performance, and the handle snapping under the weight of regular use.
When customers faced problems with their luggage, the company's response was often inadequate and unhelpful, leaving customers frustrated and dissatisfied. These examples underscore the importance of both product quality and customer service in the luggage industry.
Therefore, it is essential to take customer feedback into account when making purchasing decisions and selecting a luggage brand. Taking the time to research customers' experiences before deciding on a product can help ensure that travelers get the quality and service they deserve.
In contrast, reviews of top-rated brands are typically positive. Customers praise these companies for their sturdy construction, ease of use, and customer service. They also praise the well-designed features of these products, such as hidden pockets and secure fastenings.
By looking for luggage from these top-rated brands, customers can be confident that their money is going towards a quality product that will serve them well on their travels.
Last but not least, when selecting luggage, it's important to consider the price.
Some high-end luggage can be expensive, and even mid-range models May have a higher price tag than budget options. However, if customers take into account factors such as quality and customer service, they will find that paying more for a top-rated brand is well worth it in the long run. 
Some good luggage brands
Certainly, here are some well-regarded luggage brands known for their quality, durability, and functionality. These brands consistently receive positive reviews from travelers and offer a range of options to suit different needs and preferences:
Samsonite
Samsonite is a household name in the luggage industry, known for its durability and innovative designs. They offer a wide range of luggage types, from hard-shell suitcases to soft-sided carry-ons.
Travelpro
Travelpro specializes in creating luggage for frequent travelers, including flight crews. Their luggage is known for its durability, ease of maneuverability, and smart organizational features.
Rimowa
Rimowa is synonymous with luxury luggage. They are known for their sleek aluminum and polycarbonate suitcases, which are not only stylish but also incredibly durable.
Tumi
Tumi is another premium luggage brand loved by frequent travelers and business professionals. They offer a wide range of stylish and functional luggage, often with smart features like built-in chargers.
Briggs & Riley
Briggs & Riley is known for its high-quality luggage with a lifetime warranty that covers even damage caused by airlines. Their luggage is designed with frequent travelers in mind.
Away
Away has gained popularity for its modern and minimalist design, with built-in USB chargers in many of their suitcases. They offer both hard-shell and soft-shell options.
Delsey
Delsey provides a balance between quality and affordability. They offer a wide range of luggage styles, including hard-shell and soft-shell suitcases, as well as carry-ons.
Eagle Creek
Eagle Creek focuses on durable and lightweight luggage designed for adventure travelers. They are well-known for their packing organizers and innovative travel accessories.
Victorinox
Victorinox, the maker of Swiss Army knives, also produces high-quality luggage. Their luggage is known for its durability, practicality, and sleek design.
American Tourister
American Tourister is a budget-friendly brand that offers a variety of luggage styles and designs. While more affordable, they still provide decent quality for occasional travelers.
Hartmann
Hartmann is known for its luxurious and sophisticated luggage. They offer a range of options for both leisure and business travelers.
Calpak
Calpak is a trendy luggage brand that offers stylish designs without sacrificing functionality. They have both hard-sided and soft-sided luggage options.
Osprey
Osprey specializes in backpacks and travel packs designed for outdoor and adventure enthusiasts. They are known for their rugged durability and comfortable carrying systems.
When selecting a luggage brand, consider your specific travel needs, budget, and personal style. It's also a good idea to read reviews and do some research to find the brand and model that best suits your preferences and requirements.
FAQs about Worst Luggage Brands
Which are some of the worst luggage brands to avoid?
While the choice of luggage can be subjective and dependent on personal preferences, some brands have been consistently reported by travelers to offer subpar quality. These include brands with frequent complaints about durability, functionality, and customer service.
Which are some luggage brands that consumers should potentially avoid?
While personal experiences can vary, some luggage brands that consistently receive poor reviews for durability and customer service include ABC Luggage, XYZ Suitcases, and LMN Travel Gear. It's important to note that issues may not always arise, but these brands have been flagged by consumers for problems such as faulty zippers, broken handles, and difficulty in securing repairs or replacements.
What are common issues found in low-quality luggage brands?
Common issues found in low-quality luggage brands often include faulty zippers, flimsy handles and wheels, and cheap material that can easily rip or tear. Additionally, some brands may not offer reliable customer service, making it difficult for customers to get repairs or replacements when problems arise.
How can I ensure I'm buying a reliable piece of luggage?
When buying luggage, consider factors like the brand's reputation, the quality of materials used, customer reviews, and the details of the warranty or return policy. It can also be helpful to physically inspect the luggage, if possible, to check the sturdiness of handles, zippers, and wheels.
What are some of the worst luggage brands to avoid?
While individual experiences may vary, certain brands have gained a less-than-stellar reputation over time due to issues such as poor build quality, faulty wheels, and sub-par customer service. It's crucial to do thorough research and read reviews before making a purchase.
Why are these brands considered poor quality?
These brands often use cheaper materials and less robust construction techniques, resulting in luggage that may not stand up well to the rigors of travel. Issues often cited include zippers breaking, handles snapping, and wheels not functioning properly.
What should I look for in a good luggage brand?
When choosing luggage, consider factors like the durability of materials, the sturdiness of the wheels and handles, the availability and quality of customer service, and, of course, the warranty or guarantee the company provides.
Conclusion: Choosing the Right Luggage Brand for You
When it comes to selecting the right luggage brand, various factors come into play. It's crucial to consider the durability, design, price, and warranty offered by the brand. High-quality luggage will withstand the rigors of travel, while a stylish design will help you easily identify your belongings.
The price should align with your budget, and a robust warranty will provide peace of mind. Moreover, personal preference and specific needs also play a pivotal role in the decision-making process. Ultimately, the best luggage brand for you is one that meets your unique travel needs and preferences.